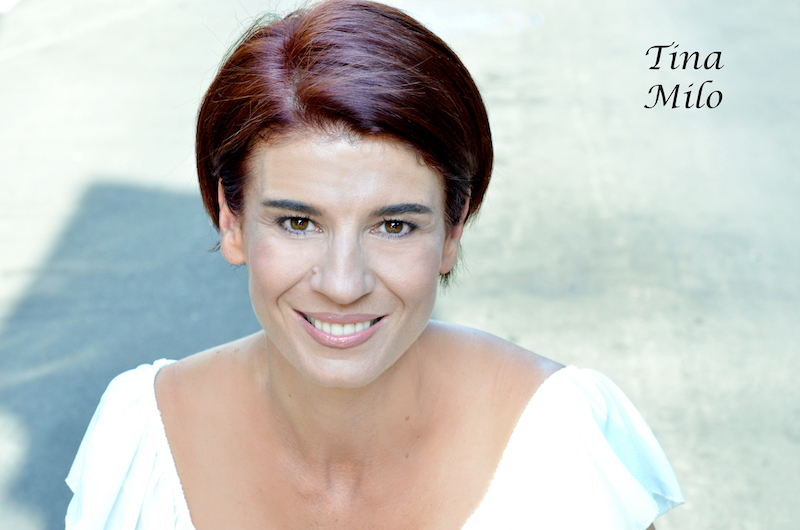 Tina Milo (a.k.a. Tina Milivojevic) is a theatre, film and TV actress and acting teacher living in Montréal, QC.
Ms. Milo has over 25 years of experience performing and touring with different European theatre companies. Her most productive years as an actor, music composer and producer were with Belgrade`s Dah Theatre (www.dahteatarcentar.com).
She has toured all over the world and performed various theatre shows and work demonstrations.
Since Ms. Milo moved to Canada in 2000 and became a working film and TV actress, she has performed as a lead and supporting actor in films, TV shows and theatre plays.
Since 2013, her focus is mostly on her solo theatre piece The Village and developing The Big Little Actors teaching program in Montreal's schools.
The Village premiered in February 2015 at the Firehall Arts Centre in Vancouver BC (http://firehallartscentre.ca/) with a huge success, followed by performances in Serbia (award for theatre innovations at "Festival of Monodrama and Mime" in Belgrade), Montenegro ("Budva the Theatre City Festival", Budva), India (Bangalore, "Tantidhatri Festival"), Danmark (Odin Teatret's Transit Festival), Ottawa (OFSET) and Montréal (Wildside Festival), thanks to the support by the Canada Council for the Arts (canadacouncil.ca) and The Conseil des arts et des Lettres du Québec (https://www.calq.gouv.qc.ca/en/).
She has influenced many of her peers with her passion and talents. She has also composed music for various theatre shows including her own and has recorded them professionally.
Tina Milo attended the Academy for Dramatic Arts-Acting (University of Sarajevo 1990 - 1992) and has a degree in Music Theory from "Stankovic School of music" in Belgrade, Serbia. She is currently working on her interdisciplinary Master's Degree at Concordia University in Montreal, Canada.