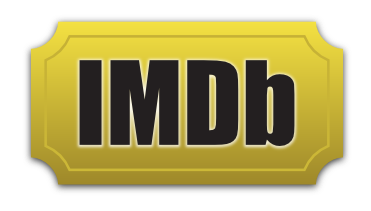 FILM & TELEVISION:

Ambrosia - Feature Supporting (Baharak Saeid Moir)

Chaos - TV series Principal (Fred Gerber/ 20th Century Fox /CBS)

Stonehenge Apocalypse - MOW Supporting (Paul Ziller/Reel One Pictures Cinetel Films)

Impact! - mini-series Principal (Mike Rohl/Muse Entertainment Enterprises)

Sanctuary Part 1 & 2 TV series Principal (Martin Wood/Sci-Fi Network)

Space Buddies - feature Actor (Robert Vince/Walt Disney Studios)

Final Days of Planet Earth - mini-series Lead (Rob Lieberman/Hallmark Entertainment)

The L Word - TV series Actor Lisa Cholodenko/Showtime Networks Inc.

Applause - short Lead (Bravo TV/Time Code Productions/Vancouver)

She Likes the Star - feature Principal (Horizon 2000 Productions/Yugoslavia)

Lullabies for Babies - TV series Lead (TV Belgrade Productions)

The Sharing - TV drama Principal (TV Sarajevo Productions)

COMMERCIALS/VOICEOVER
list upon request

THEATRE - SELECTED CREDITS
What Happened After Nora Left Her Husband (Imago Theatre, Montreal)
The Village-one woman show by Tina (Firehall Art Centre, Vancouver)
The Hellen Keller Case (Dah Theatre, Belgrade, Serbia)
The Angels' Memories (Dah Theatre, Belgrade, Serbia)
Zenith (Dah Theatre, Belgrade, Serbia)
Legend About The End Of The World (Dah Theatre, Belgrade, Serbia)


VOCAL PERFORMANCES (SELECTED PROJECTS)
The Village-soundtrack 2014 Composer, producer, performer
Lullabies for babies CD release, Serbia


TRAINING

Scene Study Alex Bruhanski
American Accent Andy Krieger/UBCP
Academy of Dramatic Arts Sarajevo/Bosnia and Herzegovina
Theatrical Arts Dah Theatre Research Center/Belgrade
Music Specialist Degree Stankovic School of Music/Belgrade
Singing Brecht Sonja Kehler/Germany

SPECIAL SKILLS

Languages: English, French, Serbian, ex-Yugoslavia languages (Bosnian, Croatian)
Professional singer

Instruments: Piano, Accordion, Castanets.

Other: Teach Voice technique and Movement, Acrobatics, Swimming, Tennis (comp), Skiing (comp).